Moderator: Forum Moderators
Posts: 973
Joined: Wed Feb 04, 2015 6:35 am
Hi! Maybe I've had strange rng luck, but I swear multiple shops have had the exact same prices to sell/buy over the last four resets and I find this to be quite strange. Is anyone else noticing something similar? Thanks!
---
theCountofMonteCristo

Arelith Supporter

Posts: 183
Joined: Thu Jan 05, 2017 6:32 am
Buy should be static. No rolls at all.

The selling is odd. I haven't noticed.
---
You could try buffing your appraise somehow to force a reroll. Equipping a ring, using an INT buff, or using a spell like prayer should do it.
---
Posts: 973
Joined: Wed Feb 04, 2015 6:35 am
That did raise the sell price a bit, but that's also never really affected the actual roll, just added a bonus atop of it. Pretty sure only resets and level ups are supposed to trigger re-rolls, maybe death too.
---
I just checked again--it's definitely rerolling. I just increased my appraise by +4 and had the offered prices go down by about 10% (371 to 333).
---
Do you mean you dialog > increased appraise by +4 > dialog again after a moment and it rerolled? That's new to me. Pretty sure it should reroll only if 1 IG day passed.
Y'wanna buy sum deathhh stickssss?
---
msterswrdsmn

Posts: 866
Joined: Tue Sep 09, 2014 6:33 pm
Its not. Every time your appraise score changes, you reroll. This includes raising it via items, or via feats like bardsong. Bear in mind; the new roll might not necessarily be better; its possible to throw on a full set of appraise gear after your first roll only to find the merchant is now buying things for 60 gold less now.
Once you've run out of ways to increase your scorce, THAT last roll should stick until the next reset, I think.
From the nwn wikia
As noted in the description of the check, an appraise roll is not made when re-visiting a store unless the player's appraise skill has improved, not changed. A lowered score does not trigger a new roll. Thus, a character does not need to equip appraise-enhancing items every time a store is visited; wearing them as the store is opened once is enough to gain their benefits for future visits to that store. Similarly, casting fox's cunning — or drinking such a potion — to improve appraise can be done for just the first visit to a merchant.

Though the appraise check is only re-rolled when the PC's appraise skill level increases, that does not ensure that the roll itself will be more favorable to the PC, due to the random component of the opposed roll.
That said, the reroll effect per reset definately works right now. I've had prices vary from 280 at its lowest to 400 at the highest.
---
Can someone provide insight on this contradiction?
Mechanical changes forum:
• Appraise: Skill and INT bonuses on items do not affect appraise checks. In contrast to the default NWN version, your opposed role to barter with a merchant is recalculated after every server reset.
Wiki:
Appraise: Does not affect buying prices from NPCs, only when selling. A higher appraise score will increase both the item value and the "gold cap per item" that the store allows. Dealing with a trader from the same settlement will factor positively in the reaction. All sources of the appraise skill are valid. In a party, the largest appraise bonus is used, provided the ally is in the same map. The reaction roll does not reset each time talking to the vendor, but instead, once every two hours.
---
I can.

Iceborn is better at updating the wiki than any of us with editing privileges on the Mechanical Changes subforum are at keeping it updated.

Contradiction resolved now though.
---
Iceborn

Posts: 2604
Joined: Thu Jun 11, 2015 2:31 am
Location: Dancing on the line between sarcasm and irony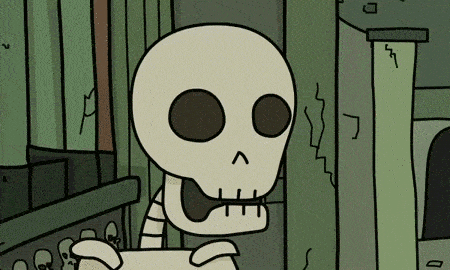 L-lorkas...
---